Event House
The LPTFA provided a $400,000 no-interest loan to Ragin Cajun Facilities, Inc. in order to give financial support to the UL Lafayette Building Institute in building urban, green, infill homes. The first home is known as the UL Event House.
Groundbreaking for the UL Event House took place on Friday, June 24, 2011. The Event House is part of a Neighborhood Infill Housing Program that will better the community through neighborhood revitalization, sustainable design, and potentially provide student and faculty housing. The Event House was designed by graduate architecture students and is being built on an empty lot located at 500 Madison St. in Lafayette. The home will employ sustainable design features such as solar photovoltaic panels, under floor air-plenum, passive ventilation, energy-efficient appliances/lighting and foam insulation. This house was designed to appeal to young professionals looking for an efficient, cutting-edge home with multiple zones of event space, including interior spaces that can be segregated or merged to form larger spaces – as well as large exterior porches.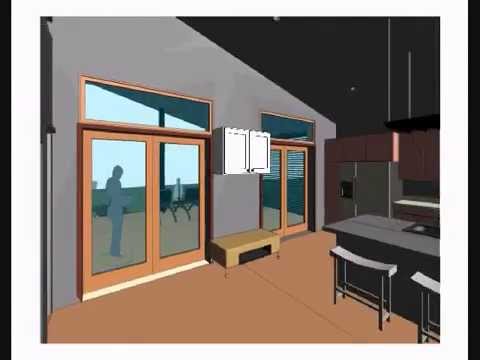 As the design/build program within the School of Architecture & Design, the UL Lafayette Building Institute's objective is to open up new paths for design education and service. The Event House is the first of several planned infill homes. It is expected that the program will continue for at least five years; however, the ultimate goal is to continue the program indefinitely.
Click on a thumbnail below to see the full size image.